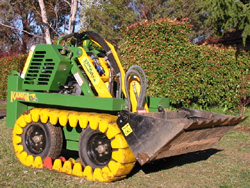 Hi! I'm a Deisel powered Kanga Loader, ready for hard work!
Check out what I can do showing pictures of my attachments and some information about what I can dig for you!
See you on site soon!
Psst... Have a look at the list of advanatges that my new Tracks give me!